Welcome to the parent/carer section of our website, We hope you find the information useful.
Like you, we want your child's education to be amazing! On this page we'll keep you informed of key events coming up and exciting things that have happened.
Bexhill is part of Wise Academies. In addition to a Local Governing Body, a Board of Directors oversees the work of the Academy, and takes a close interest in its performance and provision.  Further details can be found here .
We are always keen to hear from parents/carers who would be interested in becoming a member of the Governing Body; please get in touch via the 'Contact Us' page if you're interested.
Our Governance information can be found over on the trust governance website here
At Bexhill Academy we recognise the importance of being in school, on time, every day.
The national average expected for children is 96%.
If your child has 90% attendance, they will have the equivalent of half a day off per week, which adds up to 247 days off over their full school career. This equals 1 full school year of lost education.
Holiday Requests
If you wish to request some time off during school term time there is a form that must be completed. Please know that permission for holidays are only granted in exceptional circumstances. If your request is declined, and you still take your child out of school, each parent within your household can be issued with a £60 penalty notice for each child you have taken out of school.
If a penalty notice remains unpaid after 21 days it will increase to £120. If after 28 days it remains unpaid you may be summoned to appear before Magistrates to explain why your child has unauthorised school absences and you may be liable for a fine of up to £1000.
Taking into account all of the above, we strongly advise you against taking children out of school during term time for family holidays.
As a school we strongly advise you against taking children out of school during term time for family holidays.
You can view a copy of our attendance policy here
We understand that children will need time off school when they are poorly.
However, you can avoid attendance becoming a concern by engaging with school and not taking unnecessary days off e.g. holidays during term time. Trying to make appointments for your child, and other family members, out of school hours will reduce time missed in classroom. This will make less of an impact on their school life.
You may not realise how quickly the odd day off can lead to a big dip in attendance percentage, indicating to school and other agencies that there may be problems to address.
If your child is not in school regularly, they will miss out on fundamental learning in the classroom. This is extremely difficult to catch up on and affects all aspects of their future education, as well as forming bad habits.
If your child is unable to attend school because they are ill, then please contact school to let us know. If you do not inform school then school will need to make a home visit.
If you are attending an appointment and it can't be rearranged or out of school time, please show the office your appointment card/text and your absence will be authorised.
Punctuality is just as important as attendance. If your child has 100% attendance but regularly arrives up to half an hour late, they are still missing vital learning.
If you are late, an adult must come into school and sign them in.
As part of our on-going support system for children and their families you will receive regular updates on your child's attendance with a strong focus on how it affects their learning.
Most importantly we have an open-door policy. If you have ANY queries or would like support on any matter, we have a great welfare team who can provide referrals or advice.
Why work for WISE Academies
We want WISE Academies to be the employer of choice for talented staff looking to work in the North-East of England.  Below are some of the benefits of working for us: –
Full access to Teachers' Pension Scheme and Local Government Pension Scheme.

Strong induction processes.

A wide range of CPD opportunities offered through the Town End Teaching School Alliance, through joint working between the academies within our Trust and through other opportunities.

Access to a well-being package for staff which provides a range of free benefits including counselling, physiotherapy, GP helpline and access to consultants and medical operations*.

Full statutory rights around maternity/paternity and sickness schemes.
* exclusions may apply
You can find a list of our current vacancies here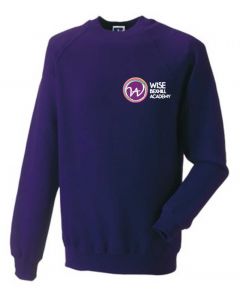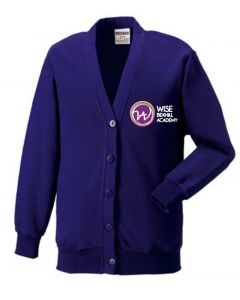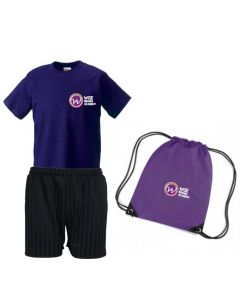 School uniform can be ordered online from Emblematic here
Fundamental British Values
The Department for Education states that there is a need "to create and enforce a clear and rigorous expectation on all schools to promote the fundamental British values of democracy, the rule of law, individual liberty and mutual respect and tolerance of those with different faiths and beliefs."
The government set out its definition of British values in the 2011 'Prevent Strategy' and these values were reiterated by the Prime Minister in 2014. At Bexhill Academy, these values are reinforced regularly and in the following ways:
Democracy
Democracy is embedded at the school. Children are always listened to by adults and are taught to listen carefully and with concern to each other, respecting the right of every individual to have their opinions and voices heard. Children also have the opportunity to air their opinions and ideas through our School Council and regular questionnaires. The elections of the School Council members and House Captains are based solely on pupil votes, reflecting our British electoral system and demonstrating democracy in action.
The Rule of Law
The importance of laws whether they are those that govern the class, the academy or the country, are consistently reinforced. Our school has 'School Rules', which are deeply embedded in our work every day. Each class also discusses and sets its own rules that are clearly understood by all and seen to be necessary to ensure that every class member is able to learn in a safe and ordered environment. Our children are taught the value and reasons behind laws, that they govern and protect us, the responsibilities that this involves and the consequences when laws are broken.
Individual Liberty
Within the academy, children are actively encouraged to make choices, knowing that they are in a safe and supportive environment. As an academy, we educate and provide boundaries for our children to make choices safely, through the provision of a safe environment and an empowering education. Our children are encouraged to know, understand and exercise their rights and personal freedoms and are advised how to exercise these safely; examples of this can be clearly seen in our e-safety and PSHE lessons. Whether it is through choice of challenge; of how they record; of participation in our numerous extra- curricular activities; our children are given the freedom to make choices. They understand that with rights comes responsibility.
Tolerance of Difference and Respect for Others
Our core value of tolerance of and respect for those who have different faiths and beliefs, different genders, different sexual orientations, different abilities, different families and different economic circumstances underpins our work. Bexhill Academy enhances children's understanding of different faiths and beliefs through Religious Education studies and different social circumstances through PSHE work. Visits out of the academy and visitors to the academy provide a richness of experience for our children. Through this our children gain an enhanced understanding of their place in a socially and culturally diverse society.
At Bexhill, we teach our children how to be the best person they can be! Citizenship is taught weekly in an assembly. We link our Bexhill values (see below) to a text and then follow this up in the classroom with age appropriate discussions.
---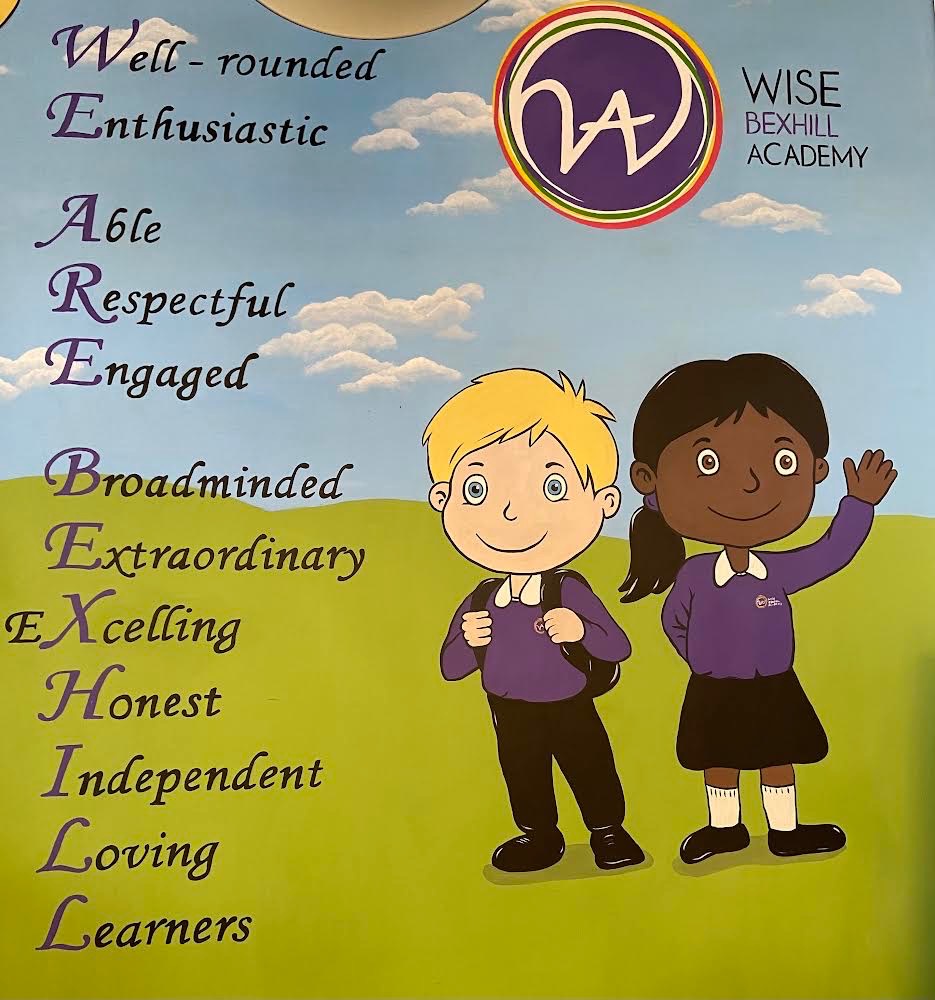 Special Educational Needs
Please find the SEND Info report here
For and SEN related enquiries, please contact our SENCO Miss Hood
Term Dates and Opening Hours