Welcome to Bexhill Academy
It gives me great pleasure on behalf of all the staff, children, parents and governors, to warmly welcome you to our outstanding school.
Bexhill Academy is a vibrant and welcoming school, with a fantastic team, who are both nurturing and inspirational. We are committed to providing the best learning experiences possible with the children placed at the centre of everything we do; children always come first.
We aim for the children in our school to be happy, safe, enjoy learning and achieve their full potential. Everyone, not just the children, see themselves as part of an effective learning community working hard to achieve excellence.
Each child at Bexhill Academy is treated as an individual, allowing room for particular talents and skills to flourish, as well as encouraging confidence and success in areas they find challenging to accomplish. Our children are encouraged to explore and develop all aspects of their characters in order to become confident, independent thinkers, and young people who are prepared for the next stage of their lives by the time they leave us.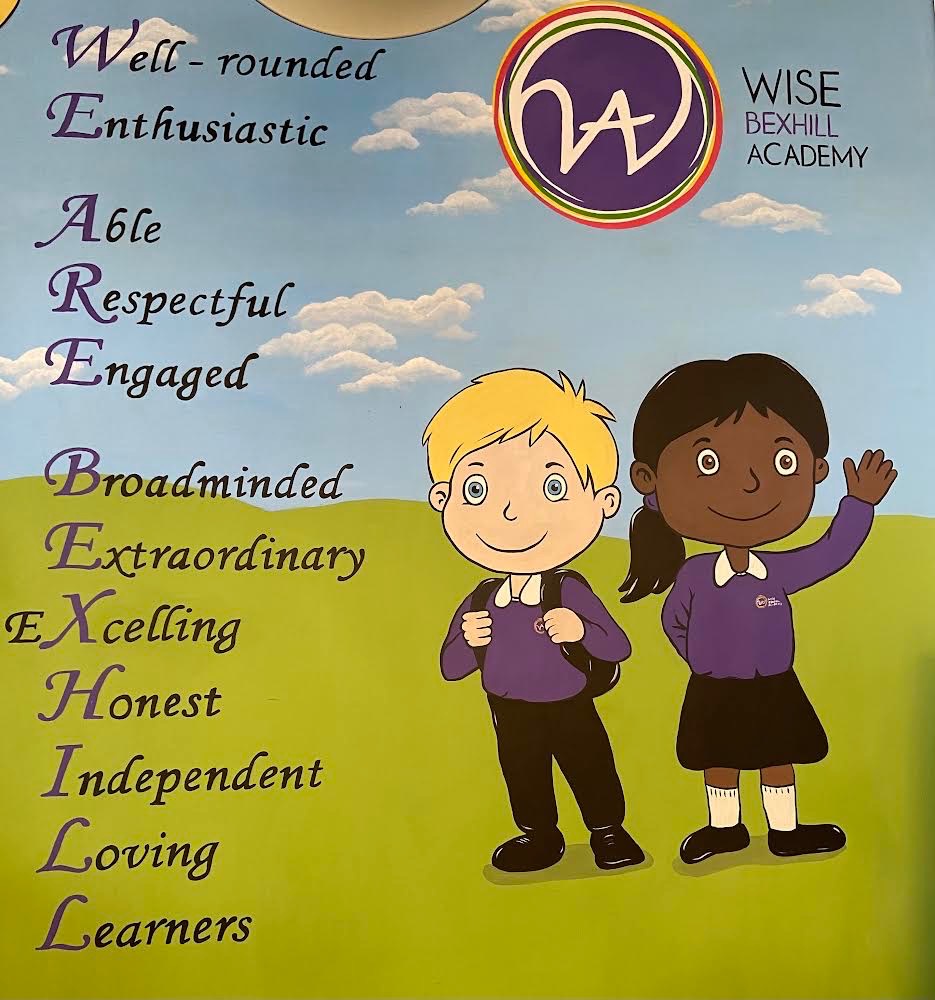 Our aim is to make each child's primary school days exciting and rewarding, and to develop thoughtful, resilient members of the community. Our curriculum is designed to engage children in a sense of awe and wonder for the world around us, so that they develop a love of learning and discovery which will enable them to progress in the future.
Our values are embedded in everything we do and 'We are Bexhill' is our motto. At Bexhill Academy, PSHE education is of the utmost importance in developing our pupils' knowledge and skills to keep themselves healthy and safe, and prepare for life and work in modern Britain. Our PSHE education helps pupils to develop the skills and attributes they need to manage many of the critical opportunities, challenges and responsibilities they will face as they grow up and in adulthood. By teaching pupils to stay safe and healthy, and by building self-esteem, resilience and empathy, our children can tackle barriers to learning, raise their aspirations, and improve their life chances. The teaching of Fundamental British Values is woven into the full curriculum and lives in Bexhill's ethos and values system.